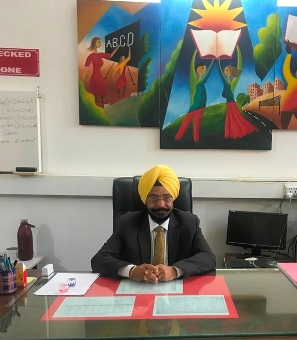 FROM DIRECTOR'S DESK
At the outset, I convey my best wishes to all the parents for the trust they have shown by sending their ward to Premier Public School. I on the behalf of management and my entire staff want to reassure you all with our total commitment, dedication and devotion in shaping the future of each child. We all in PPS solicit co-operation of each parent to help us in giving our best to all of you.
I also request you all to help us in raising our level by your continuous inputs / suggestions if any and also your involvement in your ward while at school as well as at home.
Together We Can - We Must - We Will.
Col. Gurmeet Singh
       (Retd.)
Director